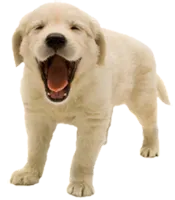 When you are looking for a veterinary care provider, experience can make all the difference. We have over 32 years clinical practice treating cats and dogs and we've done enough surgery to not get surprised in the operating room. We are a humble, hard working, full service veterinary clinic doing our best every day to keep the quality of care high and the prices low.
Once a year, you should take your pet in for a check-up, especially if over 7 years. This includes a good physical exam, and may include blood work and a urinalysis. Twenty percent of the senior lab work that we perform will show abnormalities even though the patient shows no outward symptoms. Catching problems early can have a significant impact on the outcome of treatment.

Bring in any medical history you have of your pet when you come to the Clinic. It's best to keep a journal of your pet's health throughout his or her life, including behavioral shifts. If you have something like this, share it with our team. If not, let us know everything that you think will be important. Making a list ahead of time of questions or issues that you would like to be addressed is always very helpful.

In some circumstances, we will refer you to a specialist who has advanced expertise in areas such as internal medicine or certain surgeries.
Together with you, we will work to do whatever we can to give your best friend the best possible life for the longest possible time. That's really what it's all about.
Steven M. Silberman, DVM
Please call 610-970-4173 to schedule an appointment.